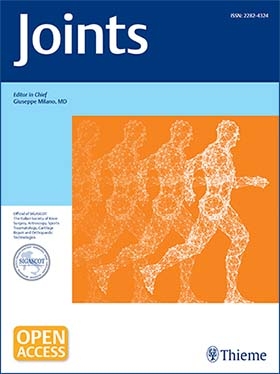 JOINTS
La rivista ufficiale SIAGASCOT
Joints is the official publication of SIGASCOT.
As an Open Access journal, it publishes papers on clinical and basic research, review articles, technical notes, case reports, and editorials about the latest developments in knee surgery, arthroscopy, sports traumatology, cartilage, orthopaedic technology, upper limb, and related rehabilitation. Letters to the Editor and comments on the journals content are always welcome.
I ANNUAL MEETING SIAGASCOT
.
Palazzo dei Congressi, Roma.
Trova l'offerta formativa più adeguata alle tue esigenze!
Accedi alla tua area personale o registrati per scoprire il vantaggio di essere socio